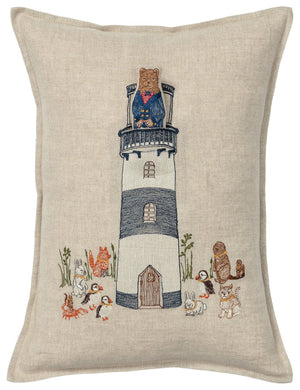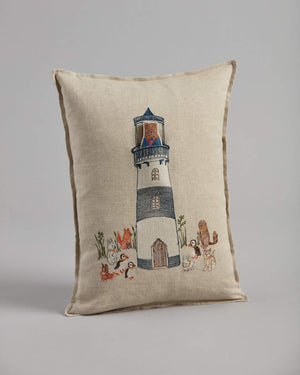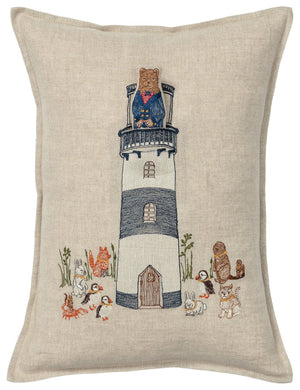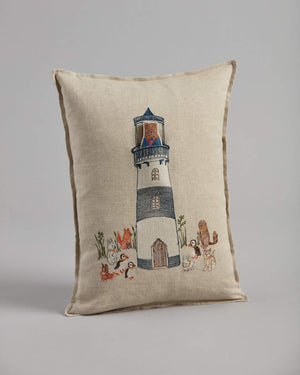 On Sale
Lighthouse Friends Pocket Pillow
Lighthouse Keeper Bear lights the way for his coastal friends! A trio of puffins, a couple of bunnies, kitten, fox, crab, chipmunk and a family of beavers gather around the bear's blue and white lighthouse. Bear can be removed from the pocket pillow, check out his nautical ensemble and kerosene lantern.
Measures 12" x 16"
With each Coastal design we hope to draw awareness to the unique beauty of the sea and celebrate the diversity of life found in our world's oceans. Thanks to your purchase of this item, we were able to donate $5,000 split between Oceana and Sea Shepherd in 2020!
* This item is not a toy and is intended for decorative use only. For your child's safety the small accessories should be removed from the pillows and kept out of the reach of children under the age of three.