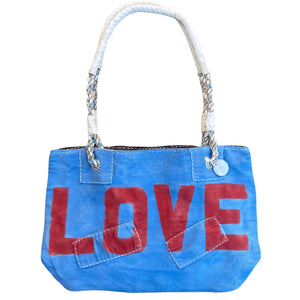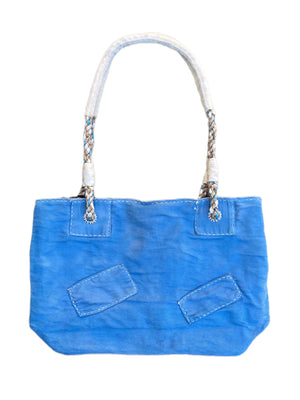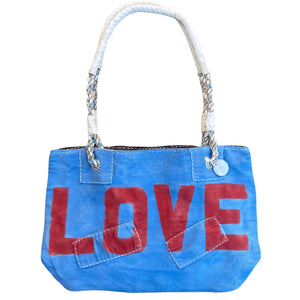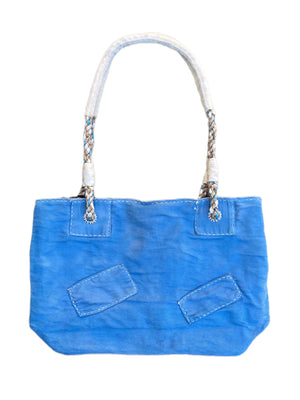 On Sale
Ali Lamu Love Dora Bag
The Dora bag is just the size you need to carry your life with you in style. Computer, notebooks, wallet and some pens and you are set for the day... Unless you want to drop a towel, swimwear and a pair of glasses... your Dora bag will look just as good on the beach.
Made by hand and heart on the Island Of Lamu, Kenya, Ali Lamu bags are a true handcraft. These unique beauties are constructed from Tanga (sails) from the traditional fisherman boats (dhows) that are used throughout the waters of the East African coast. Weathered from the coastal winds, the warm African sun, and the salty air, these tangas are transformed into works of art by nature alone.
Crafted on the island of Lamu, Kenya

Handmade from vintage Tanga's (100% cotton sail cloths)

Hand-painted

Water-resistant lining with inside zipped pocket

Please note, these weathered beauties are made from vintage fabric and do contain markings. This is not a fault but the nature of the weathered Tanga's used to construct the bags.